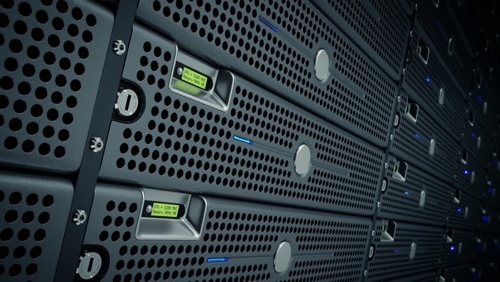 The MyHosti team is pleased to announce that we are launching the sale of virtual servers in Russia!
The service will be provided at the same tariff line and with the same cost.
The following tariff plans are available:
-MVK-1 (1 CPU core, 2 GB RAM, 25 GB SSD disk) - 5 € per month
-MVK-2 (1 CPU core, 3 GB RAM, 50 GB SSD disk) - 10 € per month
-MVK-3 (2 core CPU, 4 GB RAM, 75 GB SSD disk) - 15 € per month
-MVK-4 (2 core CPU, 5 GB RAM, 100 GB SSD disk) - 20 € per month

-MVK-5 (3 core CPU, 6 GB RAM, 125 GB SSD disk) - 25 € per month
All tariffs include:

- Unlimited traffic

- Instant activation

- Full root access

- VMmanager KVM control panel

- Weekly backup

- Technical support 24/7

- SLA 99.75%

- Paid protection against DDoS attacks (on request)

- DNS hosting
If you have not yet become a MyHosti client, we are ready to offer you a comfortable move to us, namely, we give all new clients 2 months of free service when moving from another provider to MyHosti.
You may be interested in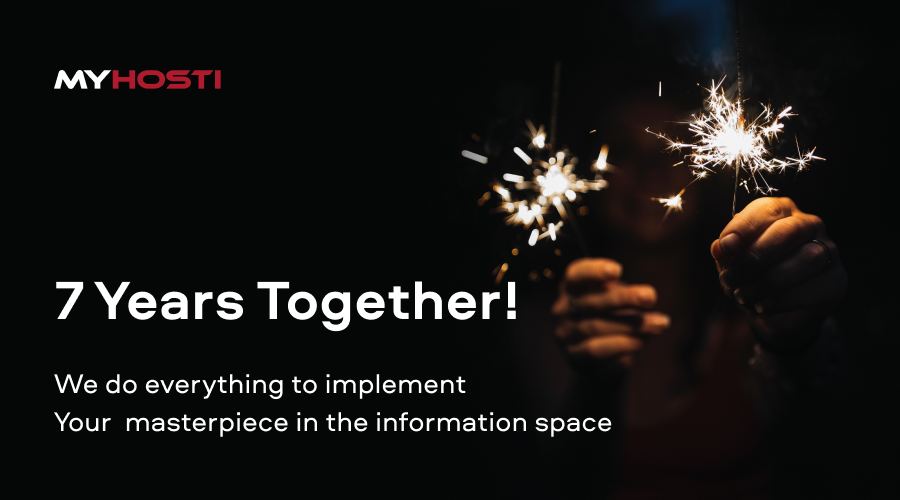 4 November 2020
«MyHosti» - 7 years of success and victories!
On November 4, the international hosting center MyHosti International celebrates 7 years since its l ...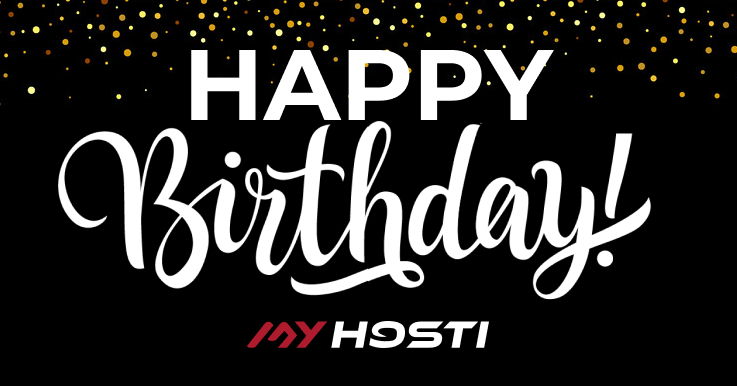 4 November 2021
«MyHosti» - 8 years old, celebrating the event together
The hosting center «MyHosti» has crossed the 8-year mark. During this time we have done a lot.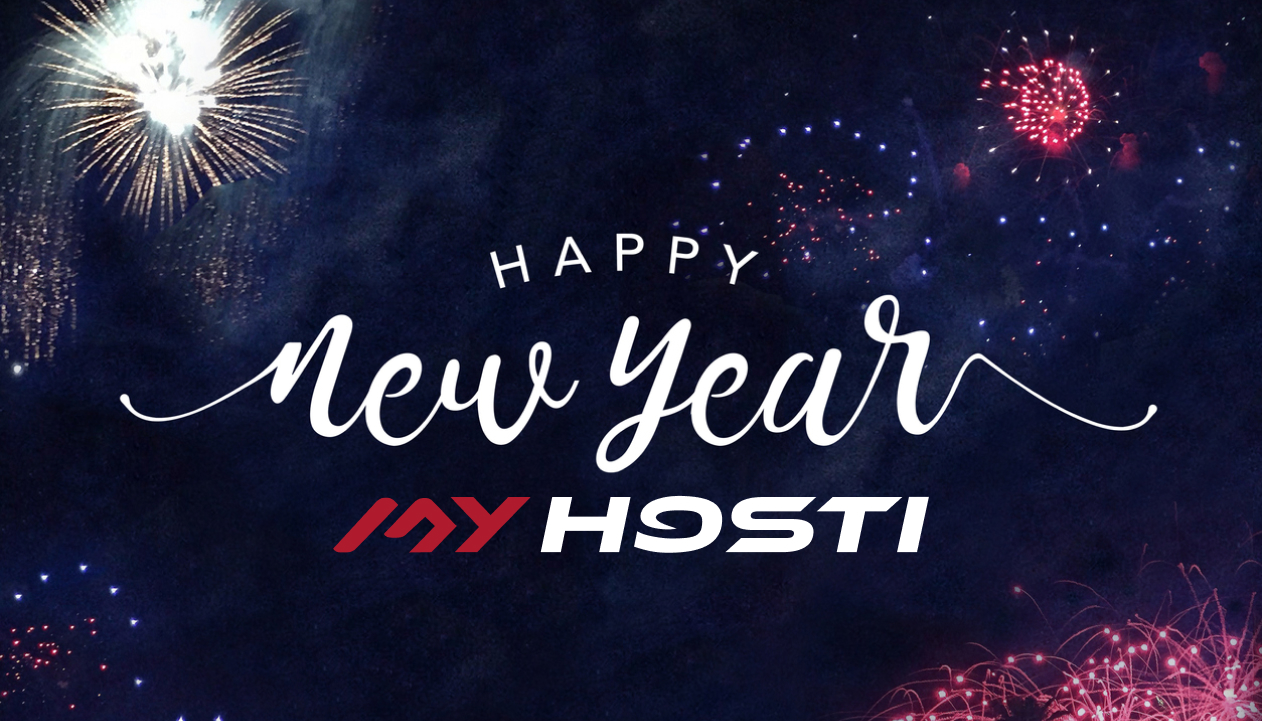 25 December 2021
MyHosti team wishes you a Happy New Year!
New Year is the time to make wishes and give gifts!