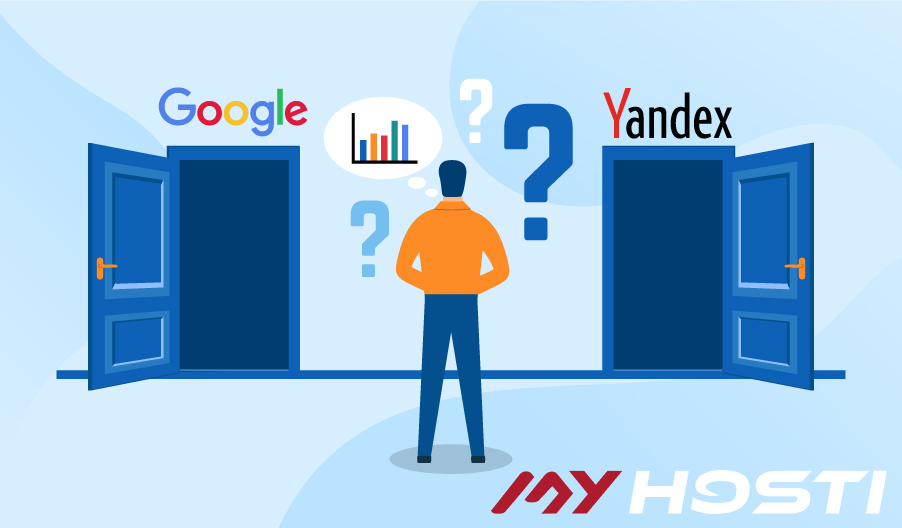 Yandex is the leading search engine for desktop computers, and Google is the largest search engine in the Russian Internet in terms of the number of mobile users. Experts say that the popularity of Google has increased thanks to voice search and the ability to use voice commands. However, the main success lies in the fact that Google has pre-installed applications on Android mobile devices.
Let's compare how well Google and Yandex find the required information using a stationary computer.
Interface
First of all, let's get acquainted with the external design of the search page. There is a certain minimalism in Google. On the start page, in addition to the search bar, there is a special link to go to various services.
In Yandex, you can already see various services and advertisements on the start page.
Functionality
In terms of functionality, the two search giants offer approximately the same opportunities - they are looking for videos, news, images. Maps are also available, there is a filter to customize the search. Yandex seems to have a visually simpler interface.
Google, in comparison with Yandex, has a voice search function on stationary computers. If necessary, you can turn off personal search results, and in Yandex this option is available only in the settings, which will take additional time.
Advertising
Google shows a lot of ads. It all depends on the request, but the first three positions are allocated for advertising. In the right column you can see banners and various text ads.
For Yandex users, ads are shown in search results. The advertisement is also located on the right side of the screen - it is a media-contextual banner.
Search function
Today, the search functionality is quite effective and allows you to find out what the user needs in a couple of seconds. Search engines are improving their search algorithms all the time.
Let's analyze the work of two well-known search engines. Google indexes sites online. Issuance updates are released daily. Thus, the most recent information is available. For example, by specifying the word "Russia" in a search engine, Google will show the latest news about this country in the first place.
With this request, Yandex users will only be able to access news in the middle of the page.
Google shows the best results when searching in various languages, as it is an international system and operates all over the world. Yandex produces high quality results for the regions of the Russian Federation.
Yandex servers are not able to process information at one moment, because of this, many search queries are cached. This function allows you to quickly and efficiently issue requests to users, but they may be irrelevant.
Search quality
The main result of quality is user satisfaction. Let's take a look at three different types of queries - commercial, regional, and informational.
As a result of testing, it was determined that the search engine Google showed more reliable and high-quality stores for the commercial query "where to buy a phone".
For the information request "Sevilla" Yandex shows slightly different results, unlike Google - less advertising, there is a selection of wikidata with a short description of the settlement, a link to a map, videos and pictures are available. Google in this case shows a photo of the village and the latest news. Google does not fully understand what it was necessary to find and offers two options - either a city or a club called Sevilla.
If we consider regional queries, for example, "bread delivery in Moscow", then both search giants show nothing new. All issuing sites refer to "bread delivery in Moscow".
After reviewing the results of the two search engines, you can come to the conclusion that they are significantly different from each other. They show information and interact with the user in different ways. At the moment, though, Google seems to be a better search engine. However, each search engine can be used to solve different kinds of problems. Google is more suitable for finding complete information and various queries in foreign languages. Yandex is the best choice when searching for various services and goods within a specified region (Ufa, for example). The ultimate search engine choice is yours!
You may be interested in