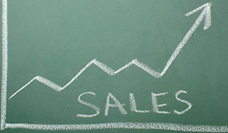 Nowadays, website promotion has become one of the primary tasks for each company, aimed at long-term development and success. The idea that one business card site with contacts and a short story about the company is outdated is outdated. If there is only such a page on the Internet, a potential client can decide that the company is going through hard times, regresses or even closes.
An extensive, dynamic, regularly updated portal on reliable and fast hosting is an urgent need for a successful business in both virtual and tangible reality. Only children and naive citizens can perceive the World Wide Web as a way to fight online games or download the latest movie. The Internet has long turned into the main trading platform of the whole world. "Whoever owns the information owns the world," the ancient sages claimed. And where is the most information? Right, on the Internet.
Only here you can almost constantly keep abreast of all important political, social and economic events. Observe, recognize, analyze and try to gain. If you go into prettiness, it can be said that computer games now are not only colorful, rumbling shooters or mysterious quests. These are real actions of people on the Internet.
Expensive to sell, cheap to buy - this is the motto of entrepreneurs since the foundation of the world. And where, if not in a virtual world network, it is fashionable in a few minutes to pick up hundreds of profitable offers and make a deal that is much more profitable than in reality. These are the online games. Therefore, having a website that can sell - services, products, innovations - is a vital task for any company. It is according to the state of the pages on the network that the user makes up his mind about their owner. They judge, as they say, by clothes, so a stylish and original design is a paramount requirement. A talented designer will create such a "skin" for the site that every visitor will immediately remember it and will recognize it later.
But beauty alone is not enough. This is where real computer games begin. The site should have easy and convenient management, it should be easy to navigate.
But the main thing in every form is its content. High-quality content that correctly and informatively talks about the company should be constantly updated and be interesting to the widest section of visitors.
You may be interested in