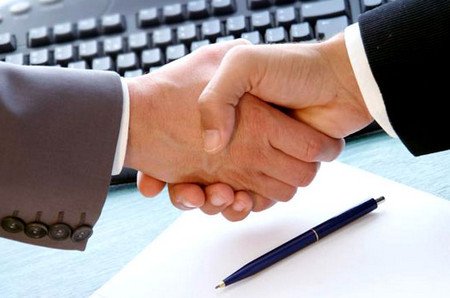 If you have a start-up capital in the amount of $ 10 000 budding entrepreneur may decide on the acquisition of finished business
Ready business, put up for sale, -. A registered legal person selling goods or providing services, having a constant income and clients, often in premises owned or leased and operated
staff tend to sell small companies focused on private client -.. bakery, repair shops, online shopping
These companies (businesses) are on sale through specialized Internet portals, including RosBusinessConsulting agency, or through legal, consulting and other intermediaries.
price of this business is generated depending on the industry, and usually makes two or three annual income of the company (already less depreciation, taxes and charges) . So much more profitable to invest than in the mutual fund or the commercial bank deposit. Especially if you have a good manager and a business of the acquirer on the site head, hands and a good accountant.
But when acquiring businesses is absolutely necessary is a quality audit of the accounting and legal side of things. There are many pitfalls that can turn a seemingly successful purchase at a disadvantage or even dangerous.
First of all, as the transaction often appears as the sale of shares or shares of the company, subject to the verification package of constituent documents. It is necessary to check the capacity of all participants, registration is correct, the current availability of a legal address.
Then should learn the whole with an accountant or auditor, and to check the correctness of accounting and accrual of taxes. There are hidden, as a rule, the highest risks. Furthermore, can be found old debts.
Just need to check for current legal or administrative processes, relationships with inspecting authorities (fire, sanitary and epidemiological stations and other).
Moreover, needs and business audit. If there is a technological equipment - you need to look at the wear and performance, staff - evaluate the qualifications and churn
Check customer base - whether customers and suppliers based on the last owner
We need to talk with the owners and find out all the aspects which may hinder trade or become an argument for reducing the purchase price .

You may be interested in